Ulyssa
Guardian of the Universal Chakra
The Guardian of the Universal Chakra exists beyond the velvet layers of time. She bathes in opalescent splendor and drinks from pools of starlight. Traversing the arching colors of imagination, she is a reminder to seek the power within. To become the hero of our quests, live out our dreams, reach new heights, and journey to the center of life's greatest joys.  
This Guardian encourages us to cast our light like golden rays to every corner of the planet. She reminds us to open our eyes to the magnificence and beauty of all living beings. To live a life of love and compassion, walk softly on our paths, and help those who need us the most. Like unicorns roaming the legends, we are both gentle and strong. Soft moonlight and rumbling thunder. We can stand in our truth and impart wisdom with grace and unyielding radiance. 
Like sunbeams inspiring rainbows from a storm, we can hearten others to recognize the beauty of our world and all of creation. To open to its wonders and cherish its gifts. Let us embrace our inner wisdom. Let us frolic in the meadows of our dreams, wander through glittering skies. Let us always believe in ourselves.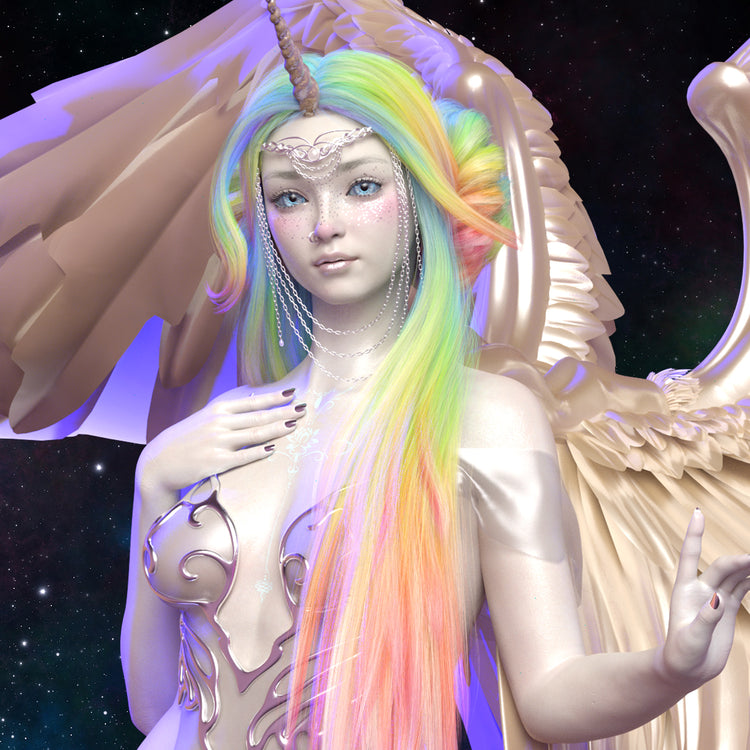 LISTEN TO OUR MEDITATIONS
Feminine
Masculine