Guerin
Guardian of the Grace Chakra
The Guardian of the Grace Chakra glides through sundrenched skies like an ethereal swan. With perfect poise, she encourages us to open our inner vision and see past the illusions of the physical world. Her sublime energy invites us to expand our sights to greater realities. To elevate our frequencies and raise our consciousness. 
This Guardian's goodwill heartens us to let go of doubts and judgements and courageously reunite with our purpose. Through humility and compassion, we release self-imposed burdens and open our hearts. We become refreshed and fulfilled in our reclaimed freedom. Love becomes our guide.
By going within, all of life becomes clear. We see our light permeating our core and we move into a place of stillness, a place of ease. With soothing grace, we express our appreciation for others and inspire them to pull back the curtains from their own illusory patterns and join us in a celebration of truth.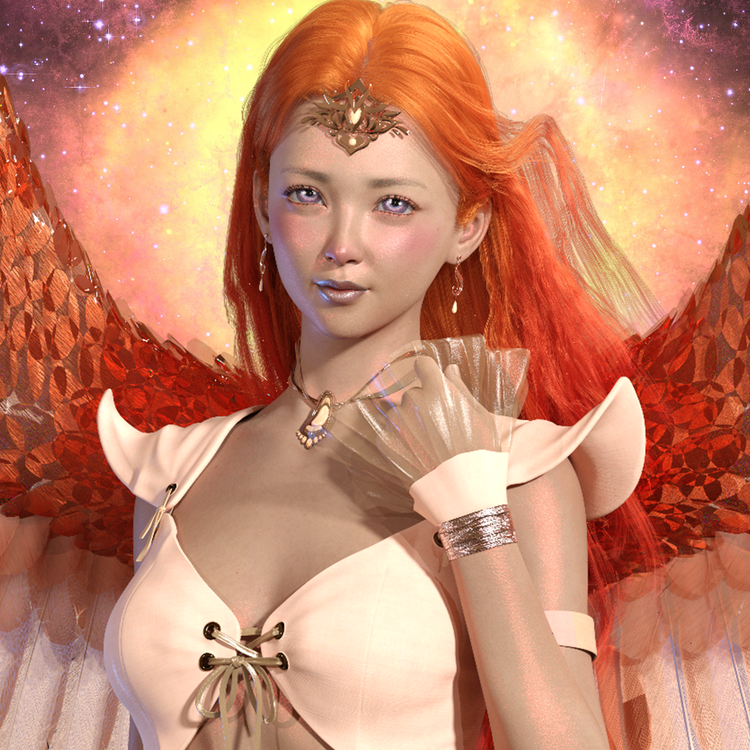 LISTEN TO OUR MEDITATIONS
Feminine
Masculine