Carys
Guardian of the Causal Chakra
The Guardian of the Causal Chakra was born from moonlit pools of empathy and intuition. Like a gentle wave lapping the shore, she reminds us of our inner tranquility. When we go within and submerge in the waters of our love, we cleanse and heal stagnant energies. We rejuvenate our vibrations and lift our spirits.
Like a sensuous river, her essence inspires us to cherish our bodies, let go of stubborn thoughts, and dive into the depths of our infinite power. When we open our channels to pure truth, we clear away old programs and flow through our lives with greater awareness and joy.
With nurturing grace, she encourages us to express our emotions and surrender judgements about ourselves and others. Through blissful release, we lighten our entire being and deepen our connection to the divine. We acknowledge ourselves as compassionate healers. Love fills us, empowers us, and flows from our hearts like sparkling streams across the planet.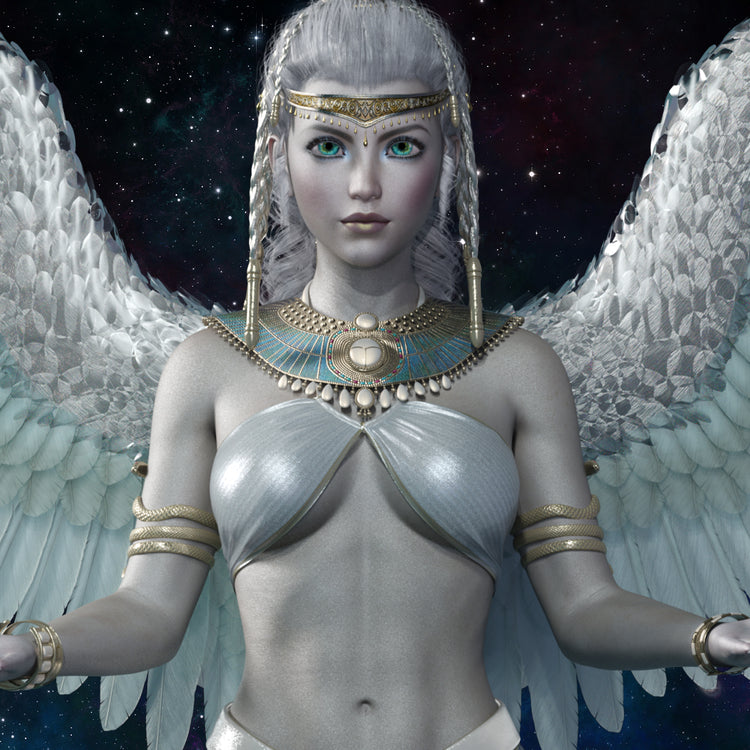 LISTEN TO OUR MEDITATIONS
Feminine
Masculine