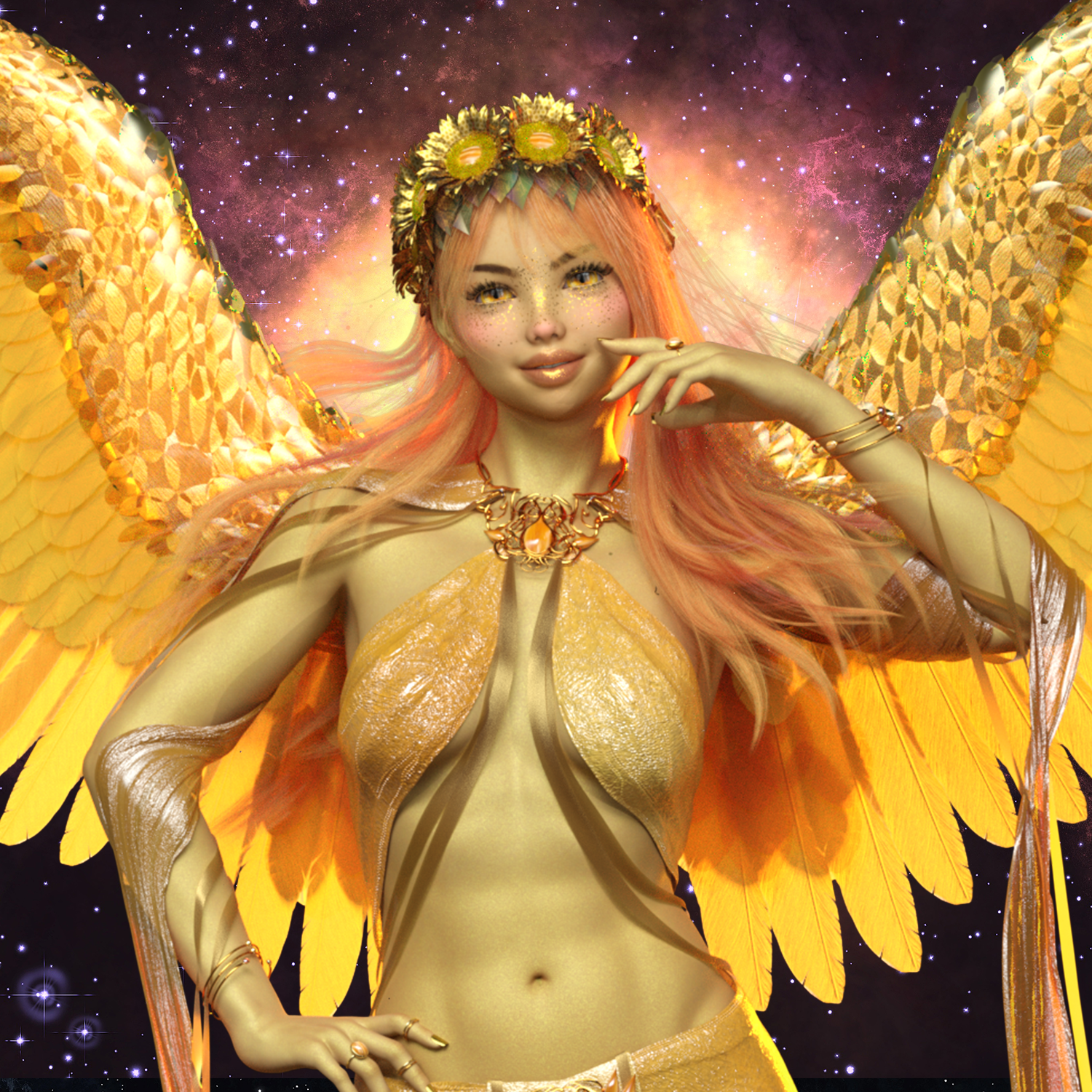 Solara
The Guardian of the Solar Plexus Chakra shines upon us like a brilliant sun. She is a spark and inspiration. A warrior of healing light, kindling our inner fires of confidence, courage, and self-empowerment. Her radiance reminds us of the potency of life. With self-belief and focus, we can achieve anything we desire. Using our inner guidance and determination, our thoughts and ideas become reality. We manifest with ease. Our relationships find perfect harmony.

The dazzling warmth this healer offers ignites deep understanding. We find our true purpose and learn to master the ego. Like the buzzing of a bee or the roar of a lion, unwavering strength resonates through us. It charges our energy. Amplifies our essence. Encourages us to claim success and individuality while co-creating with others.

Her message lights a torch of resolve. When we meet challenges with faith and fearlessness, we begin to master our lives. When we trust the splendor of our own power, we become rays of hope for others around us.

Listen to our meditations
Masculine
Feminine