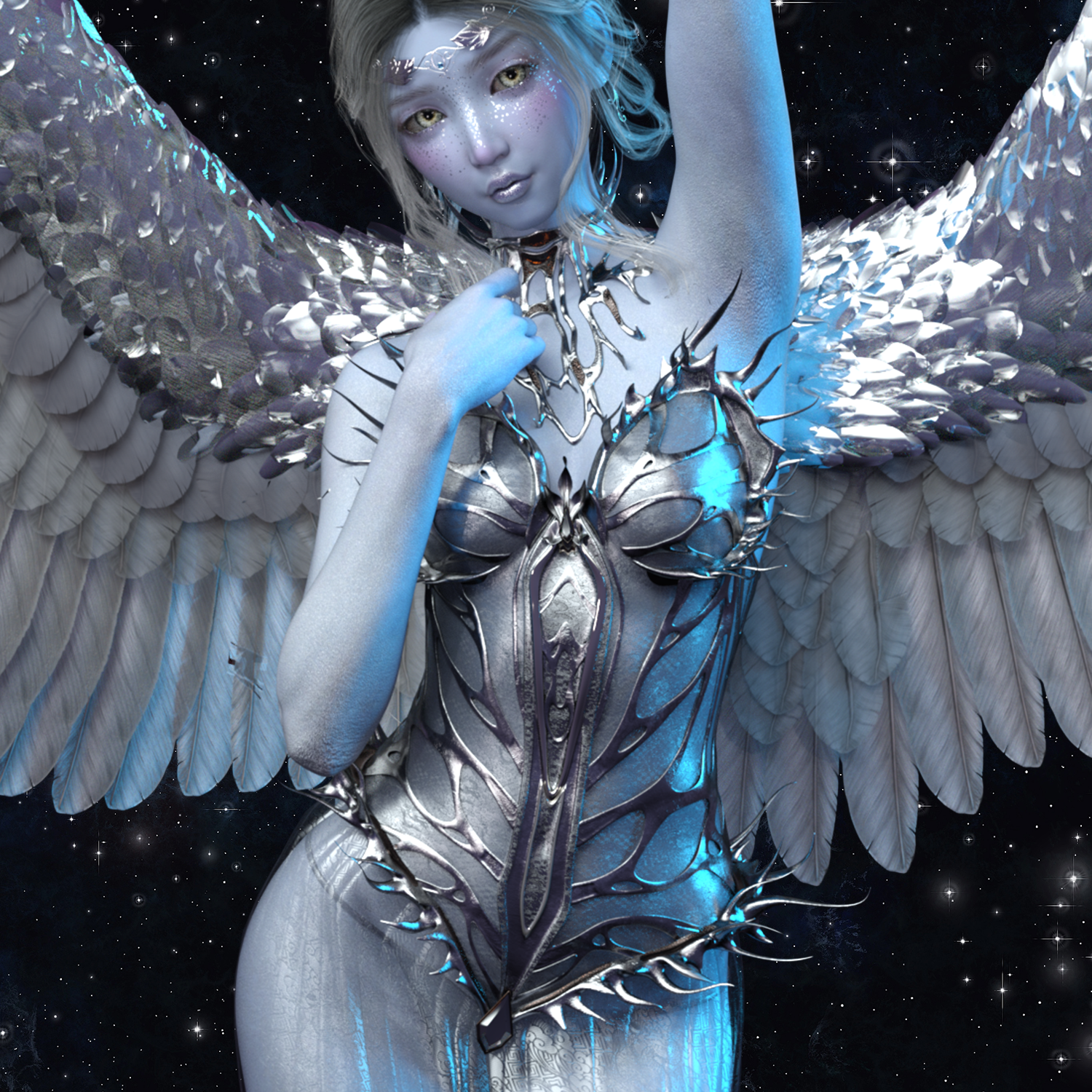 Kiaria
The Guardian of the Karmic Chakra journeys through glistening skies of thought and perception. She floats with silver grace, gathering and sorting lifetimes of memories. A loving timekeeper, she encourages us to accept our pasts and embrace our many lessons. Through acknowledgement and complete self-acceptance, we find healing and release. We set ourselves free.

This healer's finesse at balancing energies offers us a reminder to broaden our perspectives. Life is a dance of giving and receiving. Our paths aim us toward growth and greater understanding. When we trust our inner light and show forgiveness to ourselves and others, our awareness broadens, and we become liberated from karmic patterns.

Like the metamorphosis of a butterfly, we have the power to start anew. With every choice, word, and action, we can change our experiences. Our futures. Through love and compassion, we heal and transform our realities. We progress with wisdom. By offering our graciousness to others, we raise our energy and help bring balance and peace to all.

Listen to our meditations
Masculine
Feminine